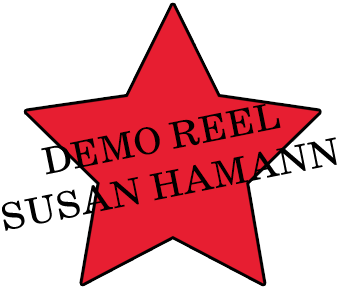 Click here
About
Susan Hamann is a professional, dedicated, and experienced artist educator who is passionate about guiding emerging actors and writers to fulfilling their potential as creative artists.
Susan is a proud member of the Association of Acting Coaches & Educators (AACE). This accreditation recognizes Susan Hamann as a respect based acting coach and educator who provides a safe learning environment at the Page to Camera Studio where all students and performers can thrive.
Susan's professional career began as an actor IMDb. ACTRA member since 1987, she is most recognized for her recurring role as Mary-Kate Sinclair (Holly J's Mom) on Degrassi: The Next Generation Seasons 8-1.
Over time, Susan's career diversified to include the following credits: Film & Television Assistant Director (DGC), Theatre Director & Dramaturg, Acting Coach, Drama Teacher, and finally Owner/Operator of Page to Camera Acting & Self-Tape Studio. She also has experience working in a college setting as an English Professor.
Susan holds an Honours Bachelor of Arts with High Distinction (Drama Specialist & English Minor) from the University of Toronto and a Post-Graduate Certificate Teaching English as a Second Language (with Honours) from Humber College. She also has extensive actor training from various acting institutions most notably The American Academy of Dramatic Arts, New York City Campus and Equity Showcase in Toronto.
Susan is an active member in her community volunteering her time and expertise where and when she can. In the past, she devised and led a Soundscape Poetry & Short Film Production summer arts program at the Regent Park Focus Youth Media Arts Centre. She has also been recog-nized for a successful delegation to the PEEL School Board with a call for sustainable after school programs.
Susan continues to write and create her own works of art when not teaching or performing as an actor.